Creating a Psychologically Safe Work Environment
October is National Safe Work Month, a time to commit to building safe and healthy workplaces for all Australians.
BUSY Health is committed to building this safe and healthy workplace for its employees, it is a commitment that helps us keep everyone we work with safe. Being healthy and safe means being free from physical and psychological harm. A safe and healthy workplace benefits everyone.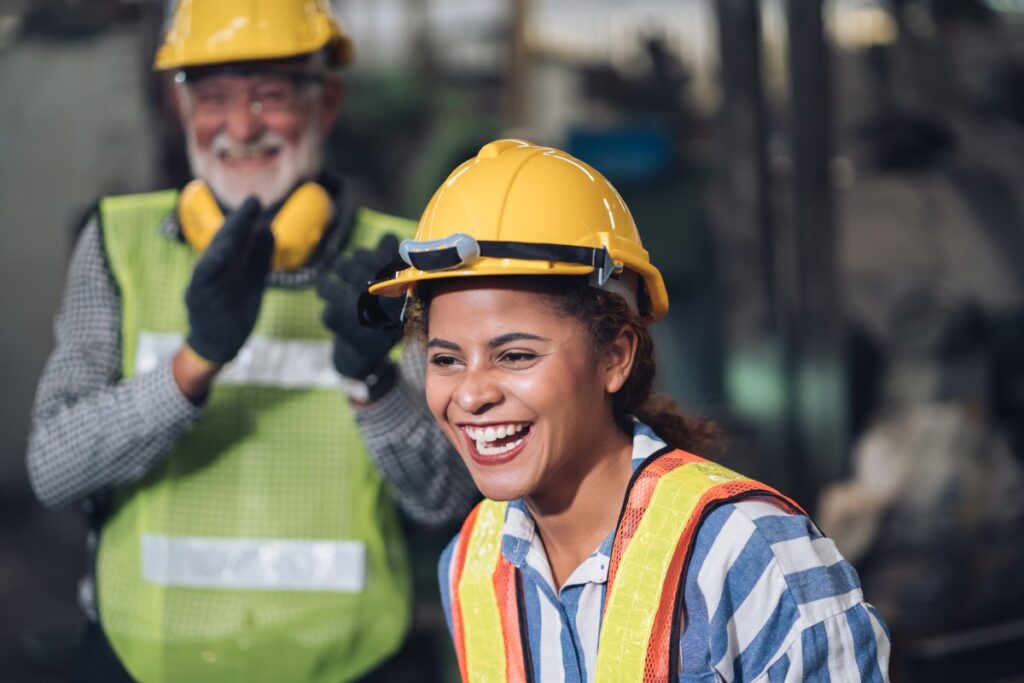 Safe Work Australia found that around 169 people died while doing their job in 2021 and there were around 130,195 serious workers' compensation claims made in 2020-21.
This is why, in October of each year individuals and organisations band together to help protect and advocate for health and safety in the workplace.
'Health' is defined in the WHS Act as both physical and psychological health. Workers' psychological and physical health can be adversely affected by exposure to a poorly designed or managed work environment, a traumatic event, workplace violence, fatigue, bullying or harassment and excessive or prolonged work pressures. Any of these factors can increase the likelihood of workers experiencing a stress response.
Worksafe figures reveal that the median time lost for mental health conditions in 2020-21 was 30.7 working weeks per serious claim, compared to 6.2 working weeks per serious claim for physical injuries and diseases. The median compensation paid meanwhile was $55,270 per serious claim, compared to $13,883 for physical injuries and diseases. And of course, these are just reported injury claims – Worksafe figures don't account for unreported injuries, costs related to staff turnover, lost recruitment and training costs, or costs due to business interruption. It's fairly clear however, that beyond ethical, moral, legal and social responsibilities to maintain a mentally safe workplace, there's a commercial imperative to do so too.
These include:
So What Can We Do To Prevent Psychological Injuries?
Safe Work Australia identifies assessing and controlling risks in the following areas to be helpful in preventing psychological injury in the workplace:
Level of Jobs Demands
Ensuring reasonable workloads and time demands
Limiting monotonous or repetitive work
Limiting exposure to environmental, ergonomic and sensory stressors like noise, poor lighting or noxious smells
Job Control
Providing a say to workers in the way they do their work or when they take breaks
Involving employees in making decisions that affect them or their clients
Empowering employees to make decisions, utilise their skills and experience and set boundaries where clients have unreasonable demands
Role Clarity
Limiting conflicting job roles, responsibilities, expectations or priorities
Removing uncertainty about work expectations
Workplace Relationships
Effective strategies to resolve conflict between workers, managers, supervisors or co-workers in fair and equitable ways
Preventing discrimination, harassment, bullying or other unreasonable behaviour by co-workers, supervisors or clients
Recognition and Reward
Balance between worker effort and associated recognition and reward
Recognition of good task performance
Opportunity for skills development
Organisational Justice
Consistency and freedom from bias in the implementation of the procedures
Effective and reasonable management of underperformance with mutual expectations
Organisational Change Management
Effective management of organisational change
Effective communication with workers with regard to changes
Support
Providing sufficient support from supervisors and co-workers
Ensuring you've provided sufficient information about work priorities or training on how to do the job
Providing equipment and resources to do the job
Access to worker support systems like employee assistance programs, counselling and information on mental health or workplace policies
How Can BUSY Health Help?
BUSY Health provides a number of educational and training packages to help employers provide a more psychologically safe workplace.
Resilience Building and Stress Management
Mental Health Awareness and Building Mental Well-being
Accredited Mental Health First Aid Training
Physical Health and its link to Mental Well-being
Manual Handling
De-Escalation and Conflict Management Training
Self-Care and Coping Skills
Boundary Setting and Respectful Relationships
Communication Skills
Change Management and Adjusting to Workplace Change
Applying Motivation and Purpose in Work Environments
Mental Health Leadership Training
Goal Setting and Linking To Role Requirements
Targeted and tailored programs for specific organisational, cultural and demographic needs
Article contributed by Harrison Cochrane. Harrison is an ACA Accredited Counsellor, Operations Team Leader and Health Practitioner with BUSY Health with experience providing corporate mental health programs to some of Australia's largest employers.