27th August – 2nd September 2023
 Legacy is an iconic Australian charity that grew out of the ashes of World War One, founded on a promise made from one digger to another – to "look after the missus and the kids."
During WW1, some 60,000 Australian service personnel were killed and more than 150,000 were wounded (with many of these wounds proving fatal). Realising the dire circumstances of the tens of thousands of veterans, and the widows and children of these veterans, the returning service personnel set out to help them.
Originally, it was returned servicemen who took the duty of caring for and supporting widows and children. They later became known as Legatees. To this day, it is the Legatees who volunteer the support that Legacy provides to its beneficiaries.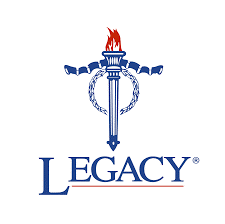 Legacy is still caring for tens of thousands of widows who have lost their loved ones and been affected by their partner's service including those who served in the Korean War, Malayan Emergency, Vietnam War; as well as campaigns in Iraq, Afghanistan and in peacekeeping operations across the globe. Legacy Clubs started as a small organisation with local Legatees assisting local families. Today, there are 44 Legacy Clubs, plus one in London, providing emotional, social and financial support.
The Legacy Week appeal has been running since the 1940's and is a time for all Australians to show their support for the widows and children whose loved ones have served our country. The Legacy badge is a special emblem of support for our veterans' families, symbolising our nation's greatest values of mateship, compassion, and fairness.
BUSY Health's Exercise Physiologist and Lieutenant Reilly Creagh. Reilly has served in the Defence Force for 7 years and is a Platoon Commander posted to Bravo Company (Gold Coast), 25th/49th Battalion, Royal Queensland Regiment.
Legacy badges may be little but the funds they raise make a big impact in the lives of our veterans' families, giving us a chance as a community to give back to the families of those who have given so much.
BUSY Health's team includes a current member of Australian Defence Force as well as many family members of veterans and Legatees, while
Norm Knopp OAM, lifelong Legatee
many of our clients have been impacted by the loss of loved ones who have served. We recognise that it is vital to support those who have been impacted by the burden of a loved ones' sacrifice for others. That guarantee of this support eases the emotional and psychological burden on serving members, and that mental health support for defence force members and their families, throughout and beyond defence force careers, is crucial to our community.
This Legacy Week (27th-2nd September) we encourage you to buy a badge and give back to the families of those who have given so much!
For more on Legacy week, or to donate directly, please visit the Legacy Week Appeal.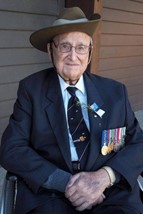 Norm Knopp OAM, lifelong Legatee
The Legacy of a Soldier, Husband, Father, and Mate
A personal recollection during Legacy Week from BUSY Health GM Tracey McKeown